The first of two new tuna purse seiners for Omani company Al Wusta Fishery Industries has been delivered by Zamakona Shipyards in Spain.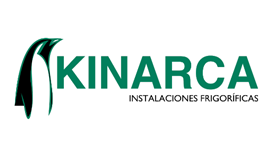 The vessel Acila has a length of 84.7 metres, a draught of seven metres, a gross tonnage of 2,480.
KINARCA has been the company in charge of supplying and installing refrigeration equipment for freezing tunnels for extra high-quality production frozen at -60°, as well as refrigeration equipment for 16 wells with capacity of 1,800 m3, 14 of which are designed to freeze catches at -20°С and two wells are prepared for storage at -55°C.
Acila and its still unfinished sister will operate in tandem in international waters in the Indian Ocean. The two vessels will have a projected total annual catch of tuna totalling approximately 20,000 tonnes.