The next generation to discover MARELEC Food Processing solutions.
MARELEC shows entire product range in operation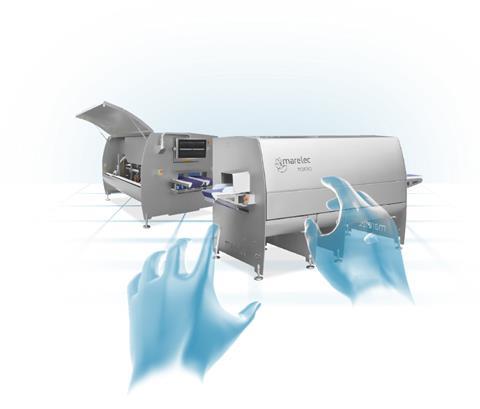 MARELEC offers the opportunity to their customers and prospects to visit a factory in full operation, equipped with only MARELEC Processing Solutions. No matter if you are active in the meat, poultry or fish, you can visit the virtual production showrooms to have a detailed look at their portioning solutions combined with graders to optimize the production processes.
By visiting the showrooms, you walk around the factory and you take all your time to look at the application that will bring extra profit to your operation. You decide where to go and what to see in detail by clicking and dragging the cursor through the plant. All machines are in operation with products. On each line, you can click to open the machines and see the features and options on the inside. More application videos can be watched and you see the top view of the line and consult the technical data sheet.
MAELEC lets you explore different showrooms for different industries: