Macduff Shipyards has completed its largest vessel ever, a 34.5m stern trawler, its fourth vessel for the Venture II Fishing Company Limited.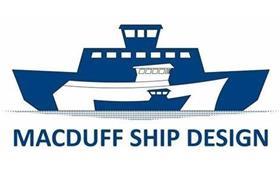 The fishing vessel is the fourth boat built by Macduff Shipyards for the owner and skipper Mark Lovie of the Venture II Fishing Company Limited.
Venture IV follows in the footsteps of its record breaking predecessors which were all the largest vesels to come out of the yard at the time they were built - Venture in 1993, Venture II in 2001 and Venture II in 2017.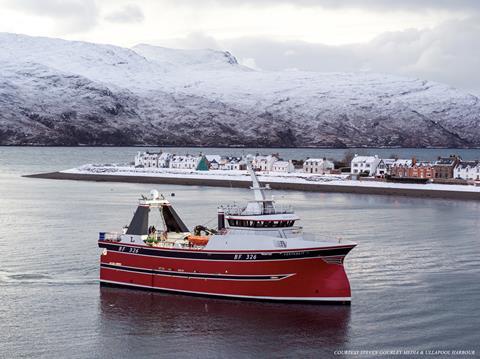 Bigger and better
The Venture IV project began early in 2020 when the owner expressed an interest to build a new fishing vessel to replace the existing 24m registered vessel to improve on the fuel efficiency, speed, sea keeping and crew comfort.
Macduff Ship Design worked closely with Macduff Shipyards and the Wolfson unit at Southampton University on the hull design of the vessel.
The hull is of round bilge form with a streamlined inverted bow, flared upper stem, beam carried full length to the transom and possesses two complete decks, as well as a partial shelter and bridge deck above this. A ballast box keel is fitted along with deep 'V' bilge keels to dampen roll motion.
Finomar Shipyard based in Szczecin, Poland, were sub-contracted to fabricate the hull and wheelhouse which upon completion was towed to Macduff in the late summer of 2021.
The full outfitting was completed in Macduff to MCA and BV regulations with the vessel departing Macduff just over a year after arriving to go to Fraserburgh where it docked for a final paint.
Sea and fishing trials were conducted in the Moray Firth before the vessel was signed over to the new owners just before Christmas 2022 with enough time for two short maiden trips fishing off the west coast of Scotland.
Early indications are that the hull is performing as anticipated with increased speed, reduced fuel consumption and improved sea keeping.
For more information contact:
Macduff Ship Design
+44 (0)1261 833 825 | info@macduffshipdesign.com