The significant cuts in the allowable catch in the Icelandic economic zone in the 1980s led to a stronger movement in Iceland towards the attitude "more for less"; less catch but make as much of it as possible! As a result of these catch limitations, Icelanders have created a business culture of making use of the whole fish. In fact, due to the depletion of fish stocks and this attitude of more utilisation, Icelanders have been particularly active in developing technologies and markets for by-products – goods made from the parts of the fish typically not considered for production.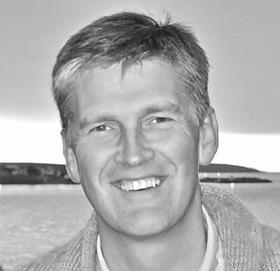 Up until a few years ago, the number of products made from whitefish was relatively meager. In the past years, however, the Icelandic industry has undergone significant modernisation in the form of vastly improved product diversification. Domestic production of by-products has increased by over 3,000% in the last 30 years.
With a strong blue start-up movement in Iceland, this mindset of more for less has become much more evident. Let's take an example from fish skin, which often goes to landfill in other countries. The value of products made only from cod skin in Iceland is estimated to be around US$110 million in 2021, up from $1 million in 2011.
The significant increase in the value of fish skin is due to the huge success of the company Kerecis, which has pioneered the use of fish skin and fatty acids in the globally expanding cellular therapy and infection control markets. But there are number of other Icelandic companies breaking waves in this field, including Marine Collagen which is owned by four of the largest fisheries in Iceland. Also, companies like Feel Iceland, Nordic Fish Leather and various other smaller companies have become important players in this field in Iceland.
Atlantic cod is a swimming health store/pharmacy. Cod skin that heals wounds and supports joints and skin health, liver that benefits heart health and dry eye relief, effective enzymes that benefit skin health, eyes that may stimulate brain cells, bones that are rich in calcium suitable for functional foods and super nutritional blood?
The best part of this story is of course the fact that we can take similar pathways with various other species globally. The Iceland Ocean Cluster has been working with companies and groups in various countries to find ways to utilise more of the by-products currently sent to landfills.
With new partnerships and the sharing of best practices, we may be on the cusp of a new utilisation movement. From Pacific tuna, Maine lobster, Louisiana shrimp, Great Lakes whitefish, Norwegian cod and salmon and Alaska pollock, seafood countries all around could benefit economically and environmentally by applying the Icelandic model.
The Iceland Ocean Cluster has worked closely with research companies such as the Icelandic R&D company Matis and tech processing companies such as Marel and Baader on various solutions for more utilisation. This broad network of skills and experience is crucial if we are to see the idea of 100% fish utilisation realised on a global scale.
But even though we will continue to work with various regions and companies to help with developing less waste, I strongly believe that to further the movement of more utilisation of seafood, we need to build an innovative start-up environment in individual regions. The processing of seafood by-products should be done locally, and with entrepreneurs eager to profit from various innovative ideas in utilising some of the amazing proteins and nutrients found in seafood by-products.