Students at a Thai school are better equipped to make healthy dietary decisions after attending one of Thai Union Group's nutrition workshops.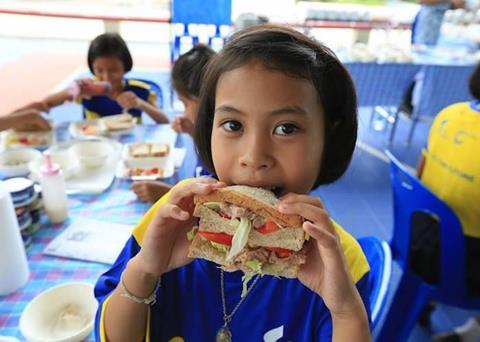 Two three-hour nutrition workshops provided approximately 350 students at Wat Srisudtharam school in Samut Sakhon with information about the importance of eating nutritionally rich food to help stimulate mental health, build muscles and strengthen bones, as well as information on why unhealthy food should be limited.

"The idea behind this workshop was to provide the right health and nutritional knowledge to educate students in the communities where we operate, while making it an enjoyable experience with fun activities," said Dr Darian McBain, Thai Union's global director for sustainable development. "As a seafood producer, Thai Union recognizes the importance of nutrition to a healthy lifestyle."
Comprehensive education
Professional dietician Phasit Kanasirichainon instructed the students on the health benefits of including the five major food groups in their daily diet, and the ideal serving size for each of those food groups.
The workshop also outlined what the children should look for when buying food from the supermarket and how to read the nutritional facts on food labels to understand how much energy, calories, sodium, fat, carbohydrates, sugar and protein are contained in foods by serving size.
Thai Union plans to hold two additional nutritional workshops at schools in Samut Sakhon this year.
The company's educational work is undertaken in line with its sustainability strategy, SeaChange.