Do you want to promote your company to the right audience at the right time? Whether you're in processing, fishing, aquaculture, trade or finance, this is the forum for you.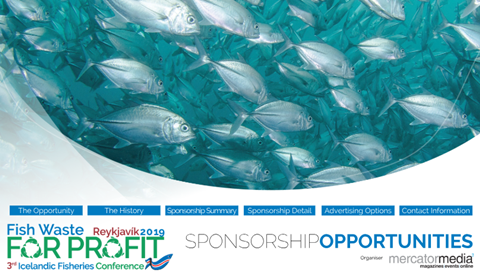 Estimates reveal that 43% of fish and shellfish resources end up as wastage, which is a significant amount of potential profit that could be generated from otherwise discarded material.
If your business is seeking a platform to market itself through an array of packages to suit any budget, enquire today and see what the team can do for you.
Fish Waste for Profit provides attendees with the knowledge on how to maximise their return on investment from potentially discarded parts of the catch that can be turned into high value products for non-food sectors. The conference will welcome CEOs from the fishing, aquaculture and processing sectors as well as those in the associated supply chain looking to discover new innovations and industry insights, and to develop relations with key industry stakeholders.
Present your business in front of senior decision makers in the international processing, fishing and trade community.
Take a look at the full brochure on our website.
Highlights include:
Gold Sponsorship – A single opportunity that brings all the brand prestige of being recognised as the major sponsor of Fish Waste for Profit.
Delegate bags – Branded bags handed out to all delegates and speakers on arrival. Premium visibility of your company logo.
Networking lunches - a chance to sponsor one or both lunches during Fish Waste for Profit. Your logo will be visible on napkins and signage on lunch tables.
For full details and options visit www.icefishconference.com.
For more information on how we can help promote your company at Fish Waste for Profit, contact the team on +44 1329 825335 or email info@icefishconference.com