Shellfish companies are particularly at risk from the certification processes that followed the United Kingdom's departure from the European Union, but all seafood supply chains are being affected to some degree by the situation.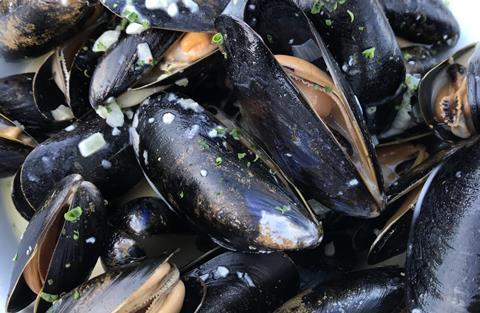 Exporters have now endured more than 12 months in with the new border-crossing arrangements, and while overseas trade is continuing, there are still key sections of the UK shellfish sector that are unable to supply to Europe at all, David Jarrad, Chief Executive of the UK Shellfish Association of Great Britain (SAGB) told WF.
"Sadly, shellfish has been one of the most badly affected by Brexit and the challenges that the certification process has thrown up," Jarrad confirmed.
Alongside the export block on bulk exports of live bivalve molluscs from B-class waters, products from A-class or depurated systems now must have a certificate that is signed by an official veterinarian, and which must travel with every consignment. This paper certificate is 14 pages long and requires 46 signatures by the veterinarians' hand and 43 official stamps. It also needs to be in two or more languages depending on the borders crossed and the products' final destination.
While some of the bigger businesses exporting crustacea have managed to deal with the paperwork, it has come at huge expense. Typically, a medium to large exporter from the UK to the EU is probably now spending £150,000-plus just in additional time to complete the paperwork.
Meanwhile many smaller-scale operators have said it's not worth their while and have ceased exporting. They have instead had to turn towards the domestic market or have supplied their product to larger organisations who may export it.
"When you think that the majority of the sector is made up of micro-businesses or SMEs, that's a sad state of affairs," Jarrad said.
"It's a complicated story, and it's affecting shellfish traders in a very big way – costing them huge sums of money."
A large part of the problem lies in the fact that these Export Health Certificates (EHCs) are paper documents, which in addition to requiring veterinarians to be on-hand, also makes them open to error.
"The ironic thing is that other countries – such as the United States and Canada – have free trade agreements with the EU that allows them to use far less hardcopy paper, and a lot of the paperwork can be electronic, but we haven't yet negotiated that with the EU and that leaves our industry in a poorer state," Jarrad said.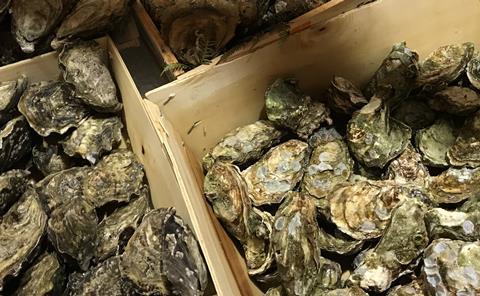 Negotiations needed urgently
The SAGB chief was expanding on calls from the UK Sanitary and Phytosanitary (SPS) Working Group, which on behalf of £100 billion worth of food and feed supply chains, has warned that it is critical that veterinary agreements are quickly negotiated between the UK and the European Union to ease post-Brexit trade issues.
Representing trade associations, hauliers, farmers and veterinary and environmental health professional organisations, SPS highlights that the red tape continues to be very costly to supply chains. It estimates that in just one year (to November 2021) the new EHCs requirements imposed on exports to the EU have cost at least £60m in paperwork, with more than 288,000 EHC applications requiring the equivalent of 580,000 certifier hours or 285 certifier years.
With the number of EU vets registering to work in the UK dropping by more than two-thirds it exacerbates already extreme demands on the UK veterinary cohort, SPS said. In turn, this situation has severely depleted the availability of qualified staff to certify not only the paperwork now required for export to the EU, but to anywhere in the world.
SPS has calculated that to cover these additional costs, the UK's food industry would have needed to generate around £3 billion of additional sales in the first year of Brexit.
Furthermore, as a result of these new costs many food businesses can no longer afford to export to the EU. This means that many companies have ceased to trade with their previous largest export market, which impacts on livelihoods and the UK economy, it said.
Amongst other things, the SPS Working Group is proposing a veterinary agreement with the EU that reduces the administrative burden and certification costs, and for paperwork to be digitised. It is also calling for certainty regarding the veterinary checks being introduced later this year to ensure there is a level playing field between the UK and the EU on both exports and imports.
Salmon adapts to obstacles
Fortunately, some elements of the UK seafood economy have been able to respond to the new regulatory situation.
Hamish Macdonell, Director of Strategic Engagement at trade body Salmon Scotland informed WF that the farmed salmon sector has adapted since January 2021 and the end-of-transition that brought delays, backlogs, confusion and problems.
Macdonell explained that at the start of the new process, it was taking between one and two hours to process the paperwork in Scotland, but that is now down to about 40 minutes. At the same time, companies have adjusted their harvesting and transporting schedules to allow more time for the paperwork to be completed.
"By allowing more time at the Scotland-end, they are able to get the fish to France when it is needed so the delays do not have much of an effect on delivery times now," he said.
"There is still a cost, though. Our estimates suggest we spent £11 million in Brexit preparation and £200,000 in costs of implementation (which will rise over time).
"We are hopeful, though, that the digitisation of the EHC system will mean a much smoother service in the long-term."
He highlighted that currently, everything is in hard copy form where companies have to cross out all of the species of seafood that they are not transporting, rather than just ticking the box of the one that they are.
This is where most of the mistakes have come from, he said.
"We hope that moving the system online with prepared templates will eradicate many of the errors and lead to a smoother service. There is no date for that yet but we hope it will be this year."
Macdonell continued, "We are in a better place than many other food sectors. We spent the two years before the end-of-transition working with the Scottish Government and Food Standards Scotland to create hubs of certification so seafood consignments would be dealt with together, with certifying officers and vets on site."