The popularity of seafood in America, in particular shrimp, canned tuna and salmon, continues to grow, says the National Fisheries Institute (NFI).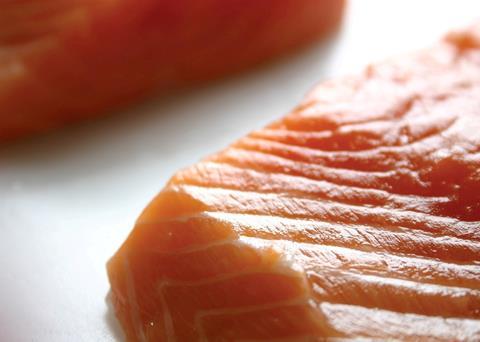 According to the annual list of America's most popular seafood items in 2012, consumers ate 4.565 billion pounds of seafood, or 14.6 lbs per capita.
"The top ten most popular fish make up a little more than 90% of all the fish Americans eat," said John Connelly, president, NFI. "It's a fairly stable list but we see a slight increase in salmon consumption and an increase of about 15%, combined, in pangasius and tilapia so there is growth in certain areas."
Per capita consumption fell just under 4% from 2011 to 2012.
"Population growth certainly factors into this but we want to see the numbers heading in the other direction," added Jennifer McGuire, nutrition communications manager, NFI. "There is an important message in seafood consumption trends for public health professionals; when the amount of fish people eat goes up, aliments, medical costs and preventable deaths will go down."
| 2012 | lbs |
| --- | --- |
| Shrimp | 3.8 |
| Canned tuna | 2.4 |
| Salmon | 2.02 |
| Tilapia | 1.476 |
| Alaska Polluck | 1.167 |
| Pangasius | 0.726 |
| Crab | 0.523 |
| Cod | 0.521 |
| Catfish | 0.5 |
| Clams | 0.347 |
| Top 10 Total | 13.347 |
| Other | 1.12 |
| Per capita consumption total | 14.6 |