Delegate places for the Icefish Conference include free registration for the Icefish Exhibition, attracting over 15,000 individuals.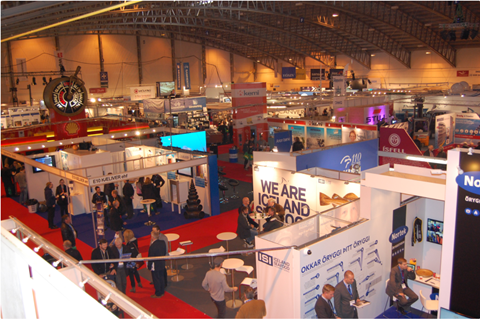 The conference includes a day of technical presentations from the Icelandic pioneers in by-product reutilisation. Why not put your learning into practice and visit the Icefish Exhibition after Fish Waste for Profit?
Delegate places for Fish Waste for Profit cost just €200 / £165 / 32.175 ISK and include Conference attendance, full documentation in electronic format, lunch and refreshments throughout the conference and free entry to Icefish Exhibition for three days
Among the exhibitors at this year's Icefish are processing companies and individuals involved in the by-product reutilisation industry, giving you the ideal opportunity to meet even more key industry stakeholders outside of the conference room.
To view the exhibitor list, click here.
Meet the right people in the right place at the right time. Use the exhibition to grow your business by making key contacts who can help you enter this rapidly evolving industry.
To book your place at the conference, click here.
Introducing @Sindri_Segir – Got a question? Ask Sindri! If you want to know anything about the conference or the exhibition then ask our resident expert on all things IceFish and he will get back to you as soon as possible, assuming he isn't out fishing.
To find out more contact the conference organisers on +44 1329 825335 or email info@icefish.is. For booking visit the website at www.icefishconference.com/e-commerce.