The organisers of the 12th Icelandic Fisheries Exhibition are pleased to announce the return of the popular Icelandic Fisheries Conference following a successful inaugural year in 2014.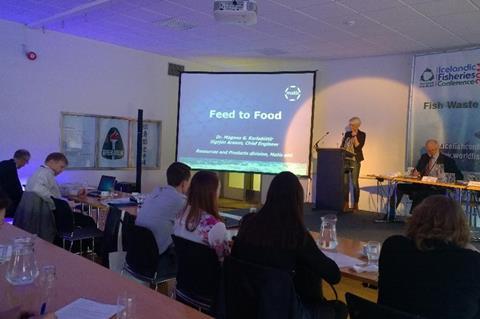 The Icelandic Fisheries Conference, known as Fish Waste for Profit, provides attendees with knowledge on how to maximise the return on investment (ROI) from potentially discarded parts of the catch that can be turned into high value products for non-food sectors such as pharmaceutical and cosmetic.
The fish waste processing sector was little-known 20 years ago, but since then it has grown into a lucrative add-on to regular fish processing, serving the cosmetic, pharmaceutical and agricultural industries.
This year's conference will benefit from the support of the Iceland Ocean Cluster. The Iceland Ocean Cluster creates value by connecting together entrepreneurs, businesses and knowledge in the marine industries. They have a special interest in projects related to the processing of fish waste products and have a number of companies specialising in this area within their portfolio.
The call for papers for this year's conference is now open and can be viewed online here.
We would like to hear from companies who have had success from the processing of fish waste, have innovative technologies for processing the waste and have invested in the sector.
As a speaker, delegate or sponsor at the conference, you will benefit from not only the ample networking opportunities and informative presentations from worldwide leaders in the processing sector, but also access to the 12th Icelandic Fisheries exhibition attended by over 15,000 fisheries professionals.
For more information contact the events team on +44 1329 825335 or email jgwynn@mercatormedia.com