CageEye has unveiled an autonomous feeding solution that helps fish farmers increase production, whilst lowering feed waste and improving animal welfare in aquaculture.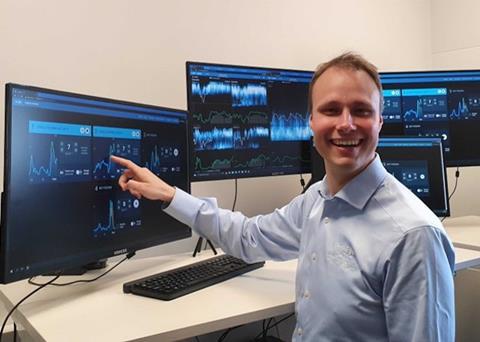 The CageEye system combines data gathered from hydroacoustic sensors with biological and environmental data. It uses intelligent algorithms and machine learning to determine when the fish need feeding, delivering a 10% improvement in feeding performance, according to the company.
"The system makes its own decisions about when and how much to feed the fish, based on data and objective analysis of fish behaviour and appetite," explained Bendik Søvegjarto, CageEye's chief executive.
"Salmon feeding is complex," he continued. "It's a bit like chess. Feeders have to analyse complex situations, make calculations as they make decisions and time their actions. They must read the landscape, react to countermoves, and constantly revise their strategy.
"No human can observe millions of patterns an hour and make the right decisions every time. By contrast, the computer will never have a bad day, it will never be unfocused, and it will never take time off."
Accurate feeding reduces feed waste and the fish benefit too from on-demand feeding that reduces hunger and the need to compete for food.