Fish Waste for Profit is heading to the Grand Hotel Reykjavik from 10-11 April 2019 where a special room rate has been secured for conference attendees.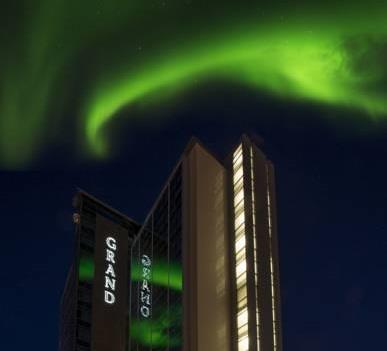 Those wishing to attend the conference and stay at the conference hotel should book now to secure your room and avoid disappointment. Now is the perfect time to book your delegate place for Fish Waste for Profit as you can take advantage of the early bird discount and save 20% for a limited time.
To book your place at Fish Waste for Profit and save €90, click here.
For hotel bookings, take a look at the accommodation page on the website.
Situated in the heart of Reykjavik, the Grand Hotel Reykjavík is a four-star superior hotel for business travellers, conference guests and tourists who demand excellent service and facilities, making this the ideal venue for those looking to take trips around the local area for meetings during the conference.
For more information contact the team on +44 1329 825335 or email info@icefishconference.com. For bookings, visit the website and enter code early at the checkout to secure the limited time saving of 20% on delegate places. Follow the event @icefishevent