This year's conference is the 4th in the series and will be taking place alongside the Icelandic Fisheries Exhibition. Sign up today and benefit from 15% early booking discount.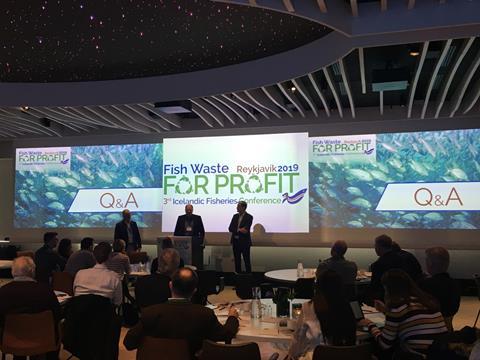 Fish Waste for Profit was launched in 2014 by the organisers of the Icelandic Fisheries Exhibition in close collaboration with Thor Sigfusson the CEO of the Iceland Ocean Cluster, who is also the resident chairman of the conference. It provides attendees with knowledge on how to maximise their return on investment from potentially discarded parts of the catch that can be turned into high value products for non-food sectors. This is a must attend event for owners and CEOs from the fishing, aquaculture and processing sectors as well as those in the associated supply chain looking to discover new innovations and industry insights, and to develop relations with key industry stakeholders. Learn from expert presenters and network with an Icelandic and international audience, which was represented by 12 different countries at the last conference in 2019.
The reutilisation of fish processing by-products is a lucrative add-on to regular fish processing, serving the cosmetic, pharmaceutical and agricultural industries. Estimates reveal that 43% of fish and shellfish resources end up as wastage, which represents a significant amount of potential profit that could be generated from otherwise discarded material.
Iceland was chosen once again as the location of Fish Waste for Profit, not only because of its links with the Icelandic Fisheries Exhibition, but also because Iceland is home to the pioneers paving the way in the waste reutilisation industry. Little known two decades ago, this industry is rapidly growing with many successful Icelandic companies dedicated exclusively to developing technologies for by-product processing.
Previous delegates have proclaimed the conference is - "Very informative of utilization of raw materials, and by products in fishing industry. Great opportunity to network with the industry." Jody Crook, Vice President, Kenny & Ross
Book today and benefit from 15% discount by adding 'early' at the checkout – you only pay €395.25 saving you €69.75.
Online booking is available here alternatively contact the team on +44 1329 825335 or email info@icefishconference.com.