Today's market presents both obstacles and opportunities for the small-scale fisheries (SSF) sector, according to the Food and Agriculture Organisation (FAO) of the United Nations, with the body identifying that current structures and value chains tend to favour large-scale production at the expense of local quality and sustainability, leaving little room for the added-value that SSF produces.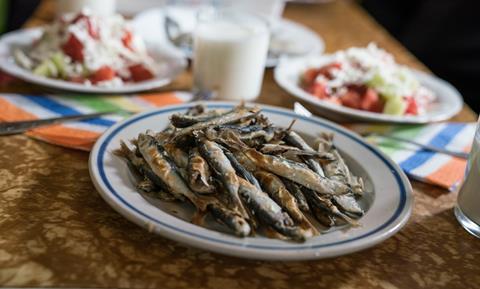 The FAO describes the Mediterranean and Black Sea seafood market as "surprisingly one-dimensional", where the tendency is for fish to be seen as a homogenous product, differentiated as much by its preparation – fresh, frozen, canned or smoked – as anything else. It suggests that often SSFs aren't geared to fit into this buyer's market and have little control over prices. As a result, many struggle to reach their true potential.
This is despite small-scale fisheries making up 83% of the fleet in the Mediterranean and the Black Sea, employing an estimated 127,000 people and generating over US$1 billion in revenues.
However, innovation changes this landscape, and through the Regional Plan of Action for Small-Scale Fisheries in the Mediterranean and the Black Sea (RPOA-SSF), the FAO believes there's scope for the market to transform from problem to solution.
Providing a roadmap for the 10 years from 2018-2028, RPOA-SSF was signed in September 2018 as a Ministerial Declaration by high-level representatives from 18 Mediterranean and Black Sea countries, as well as the European Union. It prescribes measures to address challenges and reinforce opportunities for small-scale fisheries, including giving fishers a voice in the decisions that affect their livelihoods, safeguarding environmentally sustainable fishing practices and providing economic, social and employment benefits.
RPOA-SSF pinpoints key areas for innovation, bringing all parts of the SSF value chain into the spotlight – from nets to plates. It aims to increase recognition of what people doing these jobs bring to the table. This includes offering consumers fresh high-quality products, local and seasonal specialities, in many cases greater environmental sustainability than industrial fisheries and adding more direct socio-economic value to their local communities for each kilo landed.
It also aims to improve the rewards that small-scale fishers get for the work that they do.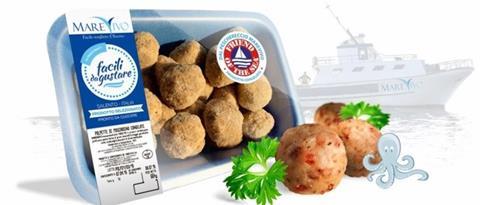 Local specialities
The FAO maintains that it's important for the region to maximise the value of local and seasonal specialities through product diversification, and also that generating new markets for unfamiliar species, including the growing numbers of invasive species that are affecting native biodiversity can bring benefits.
It highlights that fishers from Tricase, in southern Italy, have taken a really innovative approach to increasing the value of their catches of musky octopus (Eledone moschata), working with local chefs to turn the raw material into gourmet "octopus balls", a traditional delicacy.
"In the past, if you overfished, you'd have to throw it out," said Rocco Cazzato, who fishes out of the small harbour of Tricase like his father and grandfather before him. "Today, it's different. It's hard work, but if you process it the way we do, you can earn far more with the same fish. The personal satisfaction means a lot too."
Italian company MareVivo approached the Tricase fishers to help them market the product, which is sold ready-to-cook to local restaurants and retail markets.
Thanks to this extra level of processing, revenues are improved for Cazzato and everyone else along the value chain.
Working with his wife and sons, he also runs a restaurant, where the catch of the day is sold direct to diners. He comments, "If you skip going to market and sell straight to the customer, you can earn 300% more."
Fish invaders
Meanwhile, with the expansion of non-indigenous species affecting marine ecosystems in the Mediterranean and Black Sea and impacting both the productivity of fisheries and the incomes of fishers, RPOA-SSF also recognises that small-scale fishers have a central role to play in adapting to the ever-evolving conditions.
It reports that climate change has been severely impacting the Mediterranean Sea and that it's warming 20% faster than the global average – making the water more saline and bringing a dramatic rise in the number of new species establishing themselves across the basin.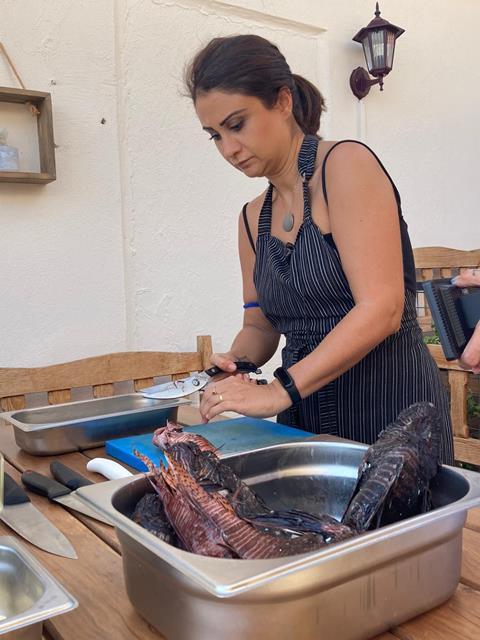 Fishers in southwest Turkey have been hit particularly hard by the increasing numbers of non-native species, which now make up 80% of the catch in certain areas of the warming waters of the eastern Mediterranean. But for the last 10 years, the Turkish conservation NGO Mediterranean Conservation Society (AKD) has been working with more than 500 fishers along 600km of coastline from Gökova Bay to Kaş to turn this threat into a commercial opportunity, by creating new consumer markets for key non-indigenous species and utilising them accordingly.
As well as replacing lost incomes and creating sustainable livelihoods in marginalised small-scale fishing communities, the project provides an incentive for fishers to remove these non-indigenous species from high-value ecosystems.
"We accept that we'll never catch as many local fish as we did before. Non-indigenous species can be a new normal and an opportunity for us," explained one Kaş fisher.
Rising demand
AKD has introduced the exploitation of non-indigenous species to the public through food festivals, cookery demonstrations, new recipes and a film; and they now appear on the menu of 68 of Turkey's fine dining restaurants, bought at stable prices from the fishers and supplied directly through an online order system.
In 2021, communities supplied almost 1.4 tonnes of non-indigenous fish in this way, starting up a strong market despite the disruption of Covid-19.
FAO said the project is now well-funded, and thanks to high market demand, it's being scaled up to include Iskenderun Bay in eastern Turkey.
AKD has also been helping to improve the market infrastructure, supplying freezers and packaging materials, and a cold chain truck for deliveries.
Invasive lionfish, rabbitfish, urchins, Randall's seabream and soldierfish all have potential markets and can be bought in large numbers in Turkey, advises the FAO.