Are you a member of Fish Waste for Profit's Supporting Associations? Benefit from a 10% supporter discount on the delegate rate if you are a member of IFFO - Marine Ingredients Organisation, Matis, or The Iceland Ocean Cluster.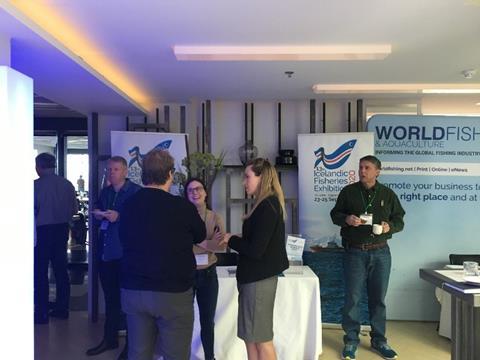 Join us at Fish Waste for Profit 2021 for a two day conference focused on transforming the Blue Economy to 100% Green; looking at how the industry is working towards full utilisation of fish by-products and taking steps forward in the use of green technology. This year the conference will run along the Icelandic Fisheries Exhibition from 16-17 September and chaired by Thor Sigfusson, Founder and Chairman, Iceland Ocean Cluster. The 2 day conference will consist of 1.5 days of conference followed by free time at the Icelandic Fisheries Exhibition.
Since its inception in 1984, the Icelandic Fisheries Exhibition has become one of the world's leading fishing events. Held only once every three years, the 2017 event saw nearly 500 companies showcase the latest developments in the commercial fishing industry: from the design and construction of vessels, through locating and catching, processing and packaging to marketing and distribution of the final product.
The 2017 show was the 12th in the series and saw a 41% increase in the number of visitors to 13,621. The 2021 event will be much more than just an exhibition and conference, with the 8th Icelandic Fisheries Awards and match making meetings.
Take advantage of the 10% discount on the delegate rate offered to members of our supporting associations:
IFFO - Marine Ingredients Organisation
Matis
The Iceland Ocean Cluster
Fish waste for profit delegate places can be booked online here. With the full delegate package including:
Conference attendance for one and a half days
Full documentation in electronic format
Lunch and refreshments throughout the conference
Access to the close of day one, networking & drinks reception
Free entry to Icelandic Fisheries exhibition
Contact your supporter association for the relevant discount code and enter this code at the checkout when booking online. The discount will then be applied. Alternatively, please call the team on +44 1329 825335 or email info@icefishconference.com