Tri Marine Group has sold its San Pedro coastal pelagic processing plant in Los Angeles, California to Silver Bay Seafoods.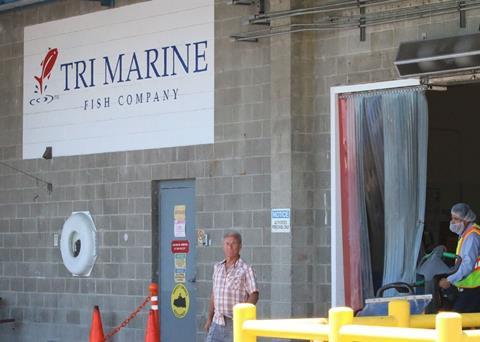 The Fish Harbor unloading wharf and processing facility on Terminal Island has been operated by Tri Marine since the company established itself in 1997. Silver Bay intends to keep things as they are before entering a second phase which will include a substantial expansion of the freezing, processing and storage capacity of the Terminal Island plant.
"I have great respect for the Tri Marine operation in Terminal Island. The organization's boats and this plant are the best in class in terms of preserving fish quality and efficiency," said Troy Denkinger, chief executive officer of Silver Bay Seafoods.
Acquisition goals
The acquisition fits Silver Bay's vision of owning and operating unloading and processing facilities in both Northern and Southern California and the facilities process market squid and other species targeted by the company's associated purse seiners.
Renato Curto, chief executive officer of Tri Marine Group said: "I'm delighted that we've reached an agreement to sell to a highly regarded, strategic and successful company like Silver Bay. The sale of our California coastal pelagic assets and business will enable Tri Marine to concentrate our efforts and our resources on our core business – global tuna supply."
Fishing vessels owned by Cape Fisheries, a Tri Marine affiliated company, are not included in the sale. These boats will be contracted to deliver their catches to Silver Bay concurrently with the transfer of the ownership of the plant.
The sale is subject to approval of the facility's ground lease by the Port of Los Angeles.