Thai Union has announced that it has employed over 1000 former employees from external pre-processing facilities in its factories.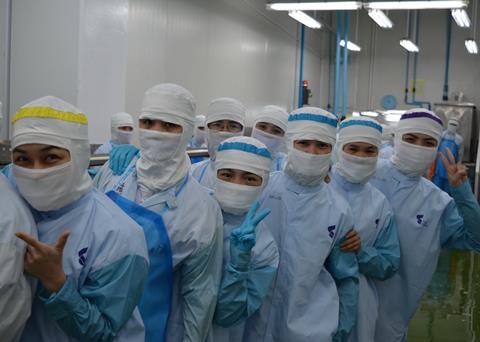 Relationships with external pre-processing facilities were ended to help ensure Thai Union could have a full oversight of all processing stages in the supply chain.
Rittirong Boonmechote, president at Global Shrimp Business of Thai Union, said: "We are extremely pleased to be able to offer safe and legal employment to former workers from the external pre-processing facilities."
He continued: "Ensuring transparency, traceability of our supply chain and upholding the rights of our employees is of paramount importance."
The new employees have been fully registered for work permits with the Royal Thai Government through the employment process.
At Thai Union they will be paid wages consistent with TU processing line employees which also meets the minimum wage requirements under Thai law.
They have been provided with all apparel and equipment, as required by Thai Union health and safety standards, along with an induction workshop to inform the workers about their employment rights under the Thai law, the employment rules and regulations under Thai Union Group, their wages, benefits and employee welfare rights.
"I am confident that by working in-house at our processing facilities, these workers' rights will be guaranteed. I wish all of our new employees the best in their work with Thai Union," Mr Boonmechote concluded.
Thai Union provided financial support to those workers who had been out of work since Thai Union ceased business with external pre-processors.
During this transition period, the pre-processing employees were paid their minimum wage to ensure that they were not struggling as a result of external factors.
Thai Union also provides free transportation for employees from their places of residence to the factories to help with the transition to their new working arrangements.