Unfamiliar with the line-up for the Icefish Conference? No problem, here is part 2 of the official guide to this year's conference.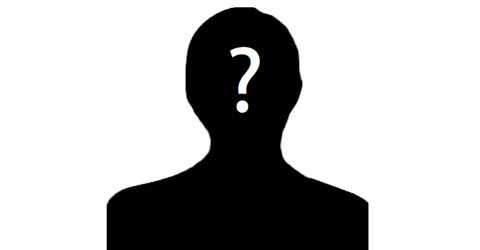 The second section of the Fish Waste for Profit programme is all about the higher levels of the pyramid of value and creating high value products that require intensive processing.
To view part 1, click here.
Session 2: Hronn Margret Magnusdottir, Co-Founder & CEO Feel Iceland
Hronn's presentation will cover the potential for making premium skin care products from fish by-products that belong in premium beauty departments around the world. Hrönn has a masters degree in international business with extensive experience in global marketing and product development for medical devices.
Session 2: Gunnsteinn Bjornsson, CEO & Tanning Technician, Atlantic Leather
Gunnsteinn will speak about the production and the possibilities of fish skin as source for the leather industry. His presentation will explain how to make the most value out of by-products from the fishing industry and at the same time meet the needs of the markets for exotic leather from sustainable source.
Session 3: Holmfridur Sveinsdottir, Managing Director, Protis (Ice Protein)
Holmfridur will speak about her work at Protis and the use of fish protein as an active ingredient in food and food supplements. Her presentation will emphasise the fact that marine organisms offer an enormous resource for nutrients like proteins and lipids as well as novel valuable compounds with specific properties such as enzymes, peptides, minerals and vitamins.
Session 3: G Magnus Hermannsson, VP Development & Regulatory, Kerecis
Kerecis will feature twice on this year's programme. Their second appearance will cover the progress they have made in healing with fish skin and will include aspects such as the development process, regulatory pathway, products and product pipeline.
Session 3: Patrick Arnold, Co-Founder & CEO, New England Ocean Cluster
Our supporters at the New England Ocean Cluster will be informing participants about the path to by-product reutilisation in Maine and how mindsets are shifting. This has been achieved through collaborating with Maine entrepreneurs and seafood processors of lobster and other North Atlantic fisheries to develop high value waste stream opportunities.
Session 4: A panel discussion from experts in the fisheries investment sector highlighting the importance of investment in by-product reuse initiatives
Panellists to include: Dr Thor Sigfusson, Founder & Chairman, Iceland Ocean Cluster, Pétur Pálsson, CEO, Visir hf, Brynjolfur Bjarnason former CEO of Grandi & investment partner at Marinvest.
To view the full programme, click here.
If these topics are relevant to your business, book a place and hear the latest developments from the experts at Fish Waste for Profit.
To find out more contact the conference organisers on +44 1329 825335 or email info@icefish.is. For booking visit the website at http://www.icefishconference.com/e-commerce.