If you missed Fish Waste for Profit 2019, which took place last week in Reykjavik, Iceland, the keynote addresses are now available to view on the conference website.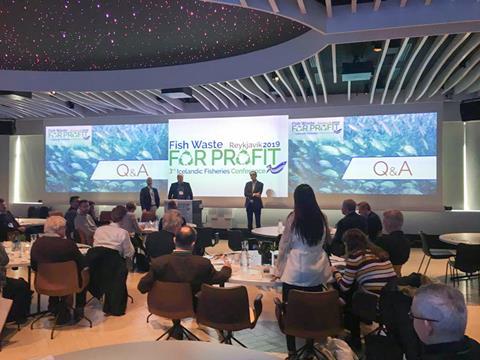 The third edition of Fish Waste for Profit took place from 10-11 April at the Grand Hotel Reykjavik. Hordor Kristinsson, Chief Science and Innovation Officer at Matis, and Neil Auchterlonie, Technical Director of IFFO delivered the inaugural keynote addresses.
View the videos and images from the conference here.
During his presentation, Kristinsson noted that while an estimated 8% of fish is lost in discards, the genuinely startling figure is the estimated 35% waste rate at consumer level.
"Food waste is one of the biggest challenges," he said before commenting that real advances are being made in utilising by-production, such as the work being done with 3D printing technology to make food products such as a cod castle, made with cod production offcuts.
Neil Auchterlonie from IFFO covered the future predictions for availability of raw material from byproducts.
For more information about this year's event or the conference download, contact the team on +44 1329 825335 or email info@icefishconference.com.