The Final programme for Fish Waste for Profit 2021 is out now! The conference will be taking place along side the Icelandic Fisheries Exhibition from 16-17th September 2021 in Smárinn, Fifan Halls Kópavogur, Iceland.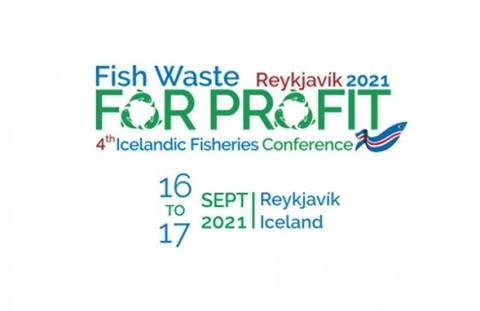 Entitled, Transforming the Blue Economy to 100% Green; the 2021 conference will be looking at how the industry is working towards full utilisation of fish by-products and taking steps forward in the use of green technology.
Fish Waste for Profit provides attendees with knowledge on how to maximise their return on investment from potentially discarded parts of the catch that can be turned into high value products for non-food sectors. It is a must attend event for those looking to discover new innovations and industry insights, and to develop relations with key industry stakeholders.
This edition of Fish Waste for Profit will take place in September 2021, delivering case-study-based presentations, selected with the aim of informing attendees about recent industry developments and the 'big business' that fish waste is becoming.
Session titles on this years programme include:
Striving towards 100% utilisation for different species
Technology innovation
Kick-starting investment opportunities
Pioneering by-product utilisation - panel discussion
Gudmundur Stefansson, Director, Research Groups, Matis will kick off the conference in the opening keynote panel.
In the presentation Gudmundur will give an overview of Iceland's use of captured seafood by-products with a focus on white fish (cod) processing and will also discuss examples from the pelagic fish sector. Gudmundur will also draw out drivers and influencing factors in the development in the use of by-products here in Iceland.
On day 2 of the conference there will also be a panel discussion between European entrpeninors who are currently Pioneering By-product Utilisation. These guests will showcase their products then discuss future plans and strategies to utilise 100% of all fish species.
Click here to view the conference programme online
There is just over a month to go until Fish Waste for Profit 2021! Book today to attend networking events and benefit from a packed programme at the conference.
Simply book your place online today at www.icefishconference.com or Contact Jim Batchelor on +44 1329 825335. You can also email info@icefishconference.com for more information.