The 2nd Icelandic Fisheries Conference took place on 14 September 2017 during the Icefish Exhibition. You can now download the conference proceedings online for just £89.00 / €99.00 / ISK 12.125.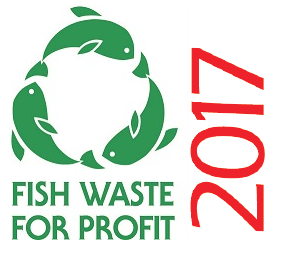 The title of this year's Fish Waste for Profit programme was 'Understanding the Fish Waste Pyramid of Value'. It addressed the innovative uses for potentially discarded parts of the catch that can be turned into high value products for non-food sectors such as pharmaceutical and cosmetic.
Programme highlights included:
Chairman's welcome: We can create more value!
Dr Þór Sigfusson, Founder & Chairman, Iceland Ocean ClusterWelcome address: 100% COD
Tómas Þór Eiríksson, Managing Director, CodlandKeynote address: From Waste to Health
Hilmar Kjartansson, Medical Director, Kerecis
The most prominent sentiment that emerged from this year's Fish Waste for Profit was that there is a bright future ahead for the by-product reutilisation industry in Iceland and beyond. The programme highlighted the various innovative uses that are making by-product reutilisation a viable method of increasing profits.
Jon Birgir, head of sales and marketing at Skaginn 3X, reinforced the industry's reluctance for the term 'by-products' explaining that, in his view, they are products plain and simple.
To learn more about this growing industry download the conference proceedings today.
Just some of the companies included on this year's programme were:
Kerecis - 'Healing with Fish Skin'
Codland – 'The bottom of the pyramid – Large scale upgrading of fish processing side streams'
Skaginn 3X – 'Preserving the quality'
Atlantic Leather – 'The production and the possibilities of fish skin as source for the leather industry'
Protis – 'Fish protein as an active ingredient in food and food supplements'
Feel Iceland – 'Fish in your face'

For more information or to obtain the login for the download, contact the organisers on +44 1329 825335 or email info@icefish.is
To learn more about the conference visit www.icefishconference.com