The call for papers has been released for The Icelandic Fisheries Conference, returning for its second year on 14 September 2017.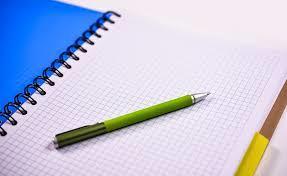 Named 'Fish Waste for Profit', the Conference will cover topics highlighting ways to maximise the return on investment (ROI) from seafood products by using as much of the fish as possible and discarding a minimal amount during processing.
Following a successful inaugural conference in 2014, Fish Waste for Profit 2017 will include a variety of case study style presentations highlighting real life successes experienced by those in the processing sector and will explain why discarded fish waste is becoming a big business.
This year's programme will cover the various uses for fish waste; from the creation of products with large market capacities such as fertilisers, animal feeds and biofuels, and progressing to products requiring a high level of processing such as textiles, pharmaceuticals and cosmetics.
Has your company made a success of processing fish waste? If so, we want to hear from you.
The call for papers for the 2017 conference has been finalised and companies, organisations and individuals are invited to put forward papers in the following categories:
Large scale processing of fish waste:

fertilisers
fish oils
animal feeds
Uses of discarded fish skin:

tanning for textiles
medicinal applications
High value products:

biotechnology
products for human consumption
cosmetics
New and innovative processing methods and equipment
Fish waste: a big business

investment case studies, why invest, what to look for
the economic benefits of using the whole fish - success stories from companies who have maximised their returns

Extracting value from crustacean shell waste
Abstracts should be no more than 200 words and those using case and 'real life' studies will be given precedence. Please submit abstracts, with a biography of the speaker, headshot photo and logo, to jgwynn@mercatormedia.com by 31st May 2017 at the latest.
If you would like to learn more about this year's conference don't hesitate to get in touch with the Events team on +441329 825335 or visit www.icefishconference.com.