Dennis Lohmann, Head of Product Management, Baader, will be presenting at Fish Waste for Profit 2021. Taking place along side the Icelandic Fisheries Exhibition from 16-17 September in Smárinn, Fifan Halls Kópavogur, Iceland.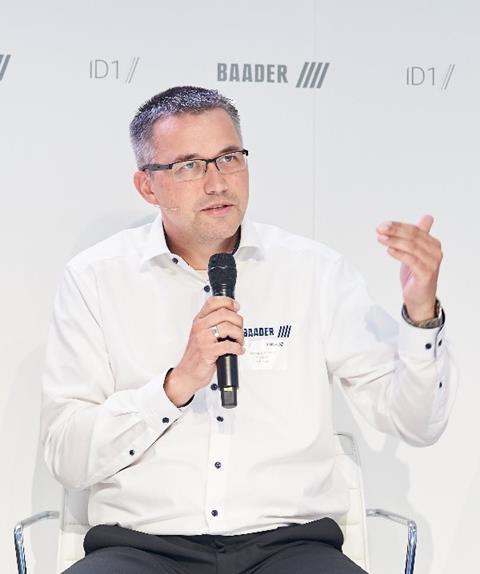 Dennis will be speaking on Day 1 of Fish Waste for Profit featuring in session 2: Technology innovation. Within his presentation Dennis will look at Co-Product Valorization, towards an industrial Implementation of innovative Food Processing Concepts to achieve 100% Utilization.
Dennis Lohmann holds a diploma degree in Electrical Engineering and an additional Bachelor of Engineering degree in Business Administration and Engineering. He joined BAADER in 2007 and is currently working on strategic development and further orientation of the BAADER fish portfolio as Head of Product Management. Moreover, he and his team focus on the development of new sales opportunities and drive new product development and applications with a special focus on full-utilization of marine raw material in order to achieve 100% utilization.
Join Dennis at the Fish Waste for Profit Conference to learn more about the current technology and innovations that are helping to utilise 100% of fish by products. The focus for this years conference is Transforming the Blue Economy to 100% Green. Looking at how the industry is working towards full utilisation of fish by-products and taking steps forward in the use of green technology.
The full delegate package at Fish Waste for Profit 2021 includes:
Conference attendance for one and a half days
Full documentation in electronic format
Lunch and refreshments throughout the conference
Access to the close of day one, networking & drinks reception
Free entry to Icelandic Fisheries exhibition
Book your place online today at www.icefishconference.com or Contact Jim Batchelor on +44 1328 225335. You can also email info@icefishconference.com for more information.