With an estimated 10 million tonnes of fisheries and aquaculture raw materials going to waste, there is significant scope for the global seafood economy to optimise the utilisation and value of the products at its disposal, heard delegates at the Fish Waste for Profit Icelandic Fisheries Conference.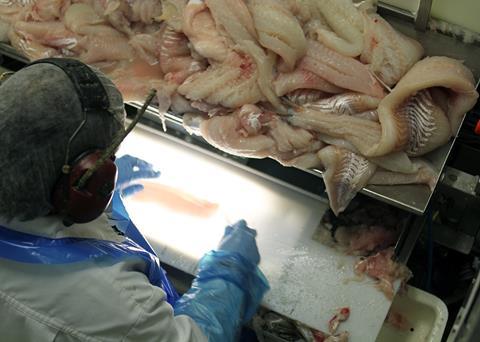 Speaking in the opening session of conference's fourth edition, taking place on 9 and 10 June in Reykjavik, Iceland, Jonas Vidarsson, Director of Value Creation at Matis explained that through heavy investment in education and R&D a lot of young people with fresh ideas have joined and revolutionised Iceland's seafood sector over the past few decades.
Vidarsson also acknowledged that at the same time, a great deal of money has been spent updating the country's fishing fleet with fewer, more efficient vessels that are better equipped to handle the catch and the rest raw materials (RRMs – or side-stream products), and that the same transition has been seen on the processing side, with much stronger emphasis now placed on the RRMs and servicing.
"There are fewer people in processing, but more are focusing on the rest raw materials," he said, but stressed that the sector can still do a lot more.
"Everybody now realises that you can't just focus on fillets; that's just 40%, and you can't throw away 60% of the fish –that's not sustainable and it's not good business."
There are a vast number of products that can be made from these raw materials, with more opportunities opening up all the time, and there is a lot of money in it, Vidarsson said.
Iceland is leading the charge, the conference heard. In 2017, it was utilising 72% of its cod in conventional products. According to the latest analysis, by 2021, 90% of the country's cod catch was being used, including the production of side products.
"This, of course, is fantastic compared with everybody else. But there should still be more effort and attention to value," Vidarsson said, giving the example of redfish where only 35% is used for human consumption and the remainder is used for bait or fishmeal.
"It's 100% utilisation but we can do better. We can make more food and we can make more value from this."
With regards to the "bigger picture" food security challenge, Vidarsson highlighted that while 71% of the Earth's surface is covered by water, fish production only accounts for 158 million tonnes of the total 4 billion tonnes of food produced annually.
"We are not really using the oceans," he said. "We cannot feed 10 billion people in 2050 without using all of the resources that we have been given…and using all of the resources 100%."