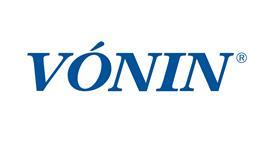 When a group of Faroese fishermen came together in the winter of 1969 to establish a small company to run an industrial fishing vessel named Vónin, they could hardly have known that the company would later become a leading seller of fishing gear and equipment for aquaculture in the North Atlantic.
They worked on their own trawls and were soon asked by other vessel owners to mend their gear as well, laying the foundation of Vónin as a fishing gear company.
Fishing Gear
Today the company's expertise is based around specialized pelagic trawls, purse seine nets, semi-pelagic trawls and robust trawl gear for ground fish and shrimp fisheries — as well as crab pots and selectivity tools to filter out by-catches of non-target species.
Aquaculture Equipment
Alongside the catching sector, Vónin was involved at the start of the Faroese aquaculture industry in the 1980'ties and now has great experience in supplying a variety of robust net cages, mooring systems, plastic cages and net washing systems.
Network
Vónin already has long had a major export market, and subsidiary company Qalut Vónin now operates four service points along the coast of Greenland, while Vónin Canada is a major supplier to Canada from its base in Newfoundland. Vónin's Strandby Net has two branches in Denmark while norwegian company Refa is located in four places. With this strong position, Vónin has become a preferred supplier across the globe.
Please visit our stand: F45