The Icefish exhibition features matchmaking events and has seen high engagements during the shows. Participants have all been ready to form business partnerships and explore new markets. 90 participants from 24 countries have been in attendance, totalling just over 100 meetings.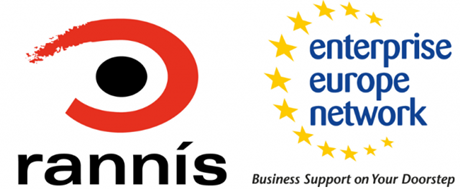 The 2024 meetings are planned to take place on 18 – 20 September at the exhibition centre during the Icelandic Fisheries Exhibition.
The event is organised by Rannis coordinator of the Enterprise Europe Network Iceland, and co-organised by the Sector Group Maritime Industries & Services of the Enterprise Europe Network.
Registration and participation is FREE of charge.
Why participate?
The event is a unique opportunity to establish new cross-border contacts and meet potential business partners. Participation offers:
Added value to your participation in the exhibition
Access to a wide variety of relevant companies and stakeholders
Focused 20 minute meetings with stakeholders, which can be selected and confirmed in advance
Who attends?
The matchmaking event is targeted at companies, clusters, international decision-makers as well as research & innovation stakeholders from the maritime sector, i.e Fisheries, Fish farming, Processing, Marketing & Distribution, Sea shipping, Offshore and many more.
How to participate?
Interested companies and organisations should show their interest when registering to attend the exhibition once the offical booking lines have opened.
For more information, please contact: 
Katrín Jónsdóttir 
Enterprise Europe Network Iceland 
Rannís
Sími: 515 5852 
Netfang: katrin.jonsdottir@rannis.is
www.rannis.is - www.een.is