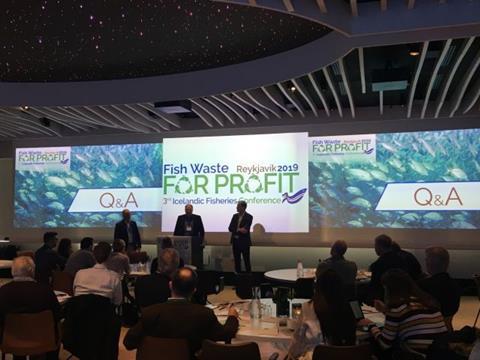 The Fish Waste for Profit conference has become an essential ingredient of each Icelandic Fisheries Exhibition and 2022 is no exception.
This year's gathering of seafood industry expertise aims to examine how the industry is working towards full utilisation of fish by-products and taking steps forward in the use of green technology.
The June's 2022 Fish Waste for Profit will deliver case-study-based presentations selected to inform attendees about recent industry developments and the big business that fish waste is becoming.
Founder and chairman of the Iceland Ocean Cluster Thór Sigfússon PhD will return as chairman and open the conference on Day One, delivering a welcome address. He launched the Iceland Ocean Cluster in 2011, and in the intervening decade it has overseen a 150% growth in blue start-ups, while also increasing interest among young people and entrepreneurs in Iceland's blue economy.
Guðmundur Stefánsson, Director, Research Groups at MATÍS, will set the scene with this year's first keynote address, providing an overview of product development of seafood by-products in the Icelandic fish industry and seeking to identify some of the drivers and influencing factors governing the development.
Further topics for the 2022 Fish Waste for Profit conference include:
Striving towards 100% utilisation for different species
Kickstarting investment opportunities
Technology innovation
Pioneering by-product utilisation
To find out more about this year's event, or to express your interest in speaking or sponsoring visit www.icefishconference.com, contact the team on +44 1329 825335 or email info@icefishconference.com