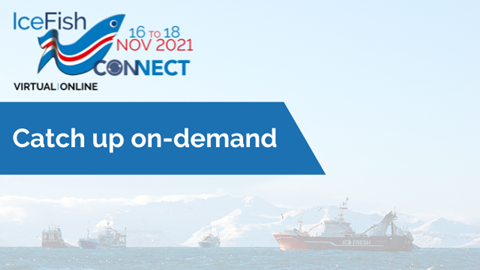 Icefish Connect is still live and open for business, with a full programme including the The Blue Economy, Women in Seafood and Fish Waste for Profit.
Much of the broadcast content is available On Demand! Find out what our industry leaders are doing to achieve 100% utilisation in new and innovative technology, as well as how the worldwide ocean economy is valued at around US$1.5 trillion per year.
Our exhibitors are there for you to message and meet with for another week, find out what new products they have launched and what innovative projects they are working on.
If already registered, it's important you check your messages and meeting requests as you may have visitors who would like to speak with you!
Catch up On Demand…




If you are having any issues with Icefish Connect, please contact support@icefishconnect.com or phone the Icefish Connect team on +44 1329 825335