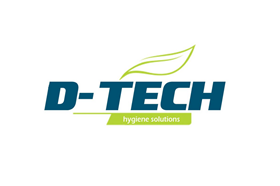 Designed and developed in Iceland, D-Tech systems offer holistic, pragmatic, 360° mist solutions that can reach the most difficult areas in any food production line to combat harmful microbes (bacteria, viruses and fungi).
D-Tech Mist systems are tailor-made, fully automatic, and remote-controlled, all with the mission of protecting product and people.
Successfully tried and tested in a world-leading food production industry like Iceland's fisheries and with more than 160 systems installed around the world with a high return on investment.

D-Tech Mist can disinfect a 3.500 square meter factory in 30 minutes, saving 90% of water, 50% to 70% of chemicals and 100% of labour costs during the disinfection process while increasing the product shelf-life by 1-2 days with the corresponding reduction of food waste.
Multimedia Gallery
Address:
Urðarhvarf 14
Kópavogur
203
Iceland
Website:
www.d-tech.is
Social Media:
LinkedIn