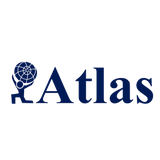 Atlas hf. was founded 1969 by Ásgeir Valhjálmsson. Ásgeir was the owner and CEO of the company until the first of December 2002 when Ísgata hf. Took over the company and merged the companies under the name Atlas Ísgata hf. That later became Atlas hf.
Atlas has been from the star an extensive company in service in fisheries and industry. Imports and sale of a large variety of machine- and equipments has been Atlas specialty through the years but Atlas has also been importing and selling a lot of divers things and equipments. Atlas has an agent in ship repairing and new building in Poland, Spain and Turkey.
In addition to the brands Atlas has an agent for, the company also has an all around spare parts services and the provision of spare parts for most types of machines, tools and equipment.
Multimedia Gallery
Address:
Hvaleyrarbraut 2
Hafnarfjörður
220
Iceland
Website:
https://www.atlas.is/
Social Media:
Facebook