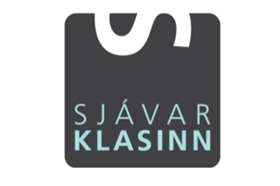 The Iceland Ocean Cluster's mission is to create value by connecting together entrepreneurs, businesses and knowledge in the marine industries. The Cluster delivers a range of services for the marine industries in the mission of increasing value by connecting together entrepreneurs, businesses and knowledge.
Their main services include:
Incubation - Operation of the Ocean Cluster House in Reykjavík, home to entrepreneurs, startups and growing businesses in the marine industry. We also assist new businesses by offering business plan advice, helping them expand their networks and connecting them to investors.
Consulting - Building on deep industry insights, practical experience, knowledge of emerging trends, threats and opportunities the Clusters expert team delivers high quality analysis, findings and recommendations to marine businesses, startups and institutions.
Research - Their business experts and economists use a business-oriented approach to gathering data, harnessing its relevance and using it to create insights and guidance. Their research has focused on seafood, byproduct utilisation, marine biotech and other marine industries.
Networking - The Cluster operates a powerful cooperation platform (business cluster) with select member businesses. Membership provides businesses with opportunities to interact closely with the industry, partake in events, global projects, new projects and spin-off business development.
Speaking - The team regularly speaks at industry events globally, providing an original, motivational and engaging story to audiences interested in emerging marine trends, harnessing networks to create value, new seafood utilisation methods, marine biotech and the future of seafood.
Tours - They help people and businesses in getting to know the Icelandic marine industries. We facilitate networking for foreign businesses in Iceland and organise group tours focusing on the uniqueness of the Icelandic seafood and marine industries.