Omar Riego Peñarubia, Fishery Officer, Food and Agriculture Organization (FAO) of the United Nations is confirmed to speak at the 4th Fish Waste for Profit conference, this year's conference will take place from 9-10 June 2022, in Grand Hotel Reykjavík in Kópavogur, alongside the Icelandic Fisheries Exhibition.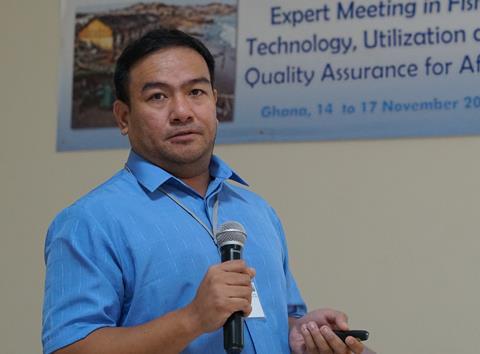 Omar joined the Value Chain Development Team (NFIMV) of Fisheries and Aquaculture Division of FAO in 2017, where he works on projects and programmes on fish post-harvest processing, technology and fish loss and waste. He holds an Erasmus Mundus MSc in Food Science, Technology and Nutrition. Prior to joining FAO, he worked as a Science Research Specialist in the Food and Nutrition Research Institute and in several food companies in various capacities in the Philippines. Omar is passionate of process optimization and valorization. He has strong interest on technologies or products that has positive impact on people and the environment through efficient use of resources and optimized processes.
Register now and join Omar in session 2 Technology Innovation, where he will be discussing the adoption of technological innovations. You can see other confirmed speakers in the conference programme.
The full delegate package at Fish Waste for Profit 2022 includes:
Conference attendance for one and a half days
Full documentation in electronic format
Lunch and refreshments throughout the conference
Access to the close of day one, networking & drinks reception
Free entry to Icelandic Fisheries exhibition
Book your place online today at www.icefishconference.com or Contact our team on +44 1329 825335. You can also email info@icefishconference.com for more information.