The Fish Waste for Profit conference closed with delegates and speakers discussing how they can expand the circular economy and get to 100% utilisation.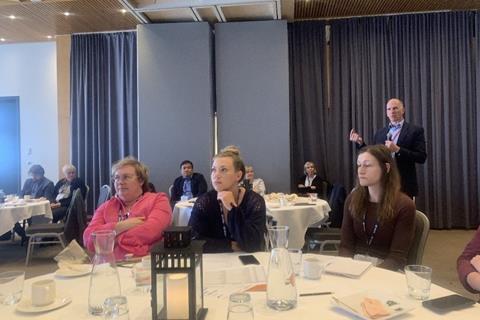 Following a day and a half of panel discussions and presentations, the Fish Waste for Profit conference closed with speakers and delegates discussing routes to utilisation by analysing all the stakeholders that are involved (e.g., researchers and producers) and thinking about who needs to be involved (e.g., the end user - cosmetic and pharmaceutical companies). This could result in a higher cost for end users as the by-products will be in higher demand.
However, the question remains how much waste is there (in tons) and what happens if/ when we do reach 100% utilisation? Will less volume go into fish meal and fish oil, what effect will this have on the seafood industry as a whole?
You can expect these questions to be reviewed and answered during the next Fish Waste for Profit conference in 2024.
View the discussion as part of the conference downloads, which are available to buy now.