The Fish Waste for Profit conference 2024 includes a complimentary pass for the icefish exhibition.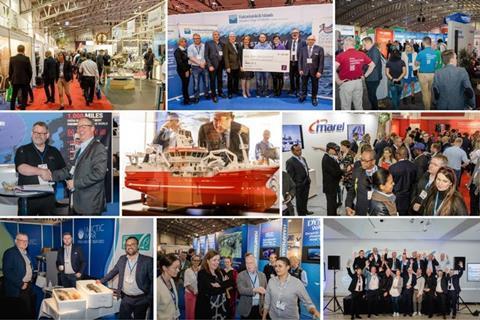 The 14th Icelandic Fisheries Exhibition (IceFish) is the longest running international fishing exhibition in Iceland. First held in 1984, this exhibition has developed into a showcase of every aspect of the commercial fishing industry and seafood sector.
The Exhibition will cover every aspect of the commercial fishing industry from catching and locating to processing and packaging, right through to marketing and distribution of the final product.
Added focus for 2024 will again include a dedicated area for Processing, Seafood, Aquaculture, Commercialisation of Fish by-products and Value added to enhance the visitor experience.
On the afternoon of day two of Fish Waste for Profit, delegates are invited to join the 400 exhibitors and 10000 visitors from 42 countries in attendance at the Icelandic Fisheries Exhibition.
The Exhibition takes place at: Smárinn - Fifan Halls, Kópavogur, Iceland.
For further information about this year's conference, please contact the Events team on +44 1329 825 335 or email info@icefishconference.com
If you are interested in exhibiting at IceFish, please contact Events sales manager Tracy Tattum on +44 1329 825335 or ttattum@mercatormedia.com