The keynote session consisted of Jonas R. Vidarsson, Director of division of value creation, Matís, Petter Martin Johannessen, Director General, IFFO and moderated by Thor Sigfusson, Founder and Chairman, Iceland Ocean Cluster.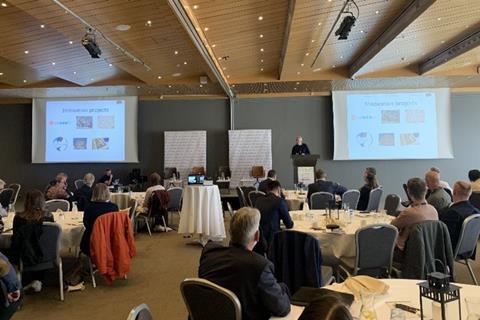 Jonas, opened the session setting the scene and giving insights on how Iceland use fish by- products giving delegates a full analysis, why, how, what and what next. Enabling delegates to get a view of what Mais are currently doing and a look into the future.
Petter M. Johannessen, IFFO Director General appropriately followed Jonas, giving a forward-looking presentation asking and trying to answer the question – 'What role may by-products play in the future of marine ingredients?' Some of the key themes in Petter presentation include, marine ingredients, nutrient-dense ingredients and low carbon footprint ingredients. This presentation concluded by analysing how marine ingredients can support a greater role for blue foods in the global food system.
View the discussion as part of the conference downloads, which are available to buy now.