Launching a new product? Want industry professionals to know about your business?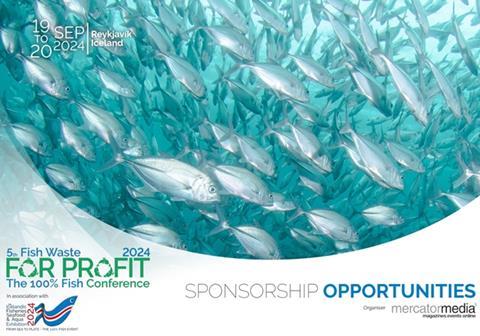 Want to make your business stand out? Here are 10 reasons you should be sponsoring this year:
1. Company Brand Visibility to 130 international stakeholders in the by-product sector.
2. Get your Logo on 8,900 programmes distributed globally.
3. Promote your company with a personalised profile and hyperlink on the Fish Waste for Profit website.
4. The opportunity to promote your company via a customisable space on the conference home page.
5. Ensure all delegates know who you are, with your logo featured on the all the conference collateral.
6. Highlight your business with a full-page advert in the handbook.
7. Gain visibility from the 1,913 social media followers in your announcement post on the WorldFishing social media pages.
8. Receive a special thank you in the conference opening from the conference chairmen.
9. Receive complimentary delegate spaces, and you will get a 25% discount on any additional spaces.
10. Have your logo featured on the conference break holding slide.
Fish Waste for Profit will take place at Reykjavik on 19-20th September 2024.
Take a look at the 2024 sponsorship brochure to see all of the opportunities available. For more reasons to sponsor and find the package that suits your business needs and budget, contact our Events sales manager Tracy Tattum on +44 1329 825335 or ttattum@mercatormedia.com