Download the conference proceedings now to learn how this years speakers are pioneering the way to 100% utilisation of fish.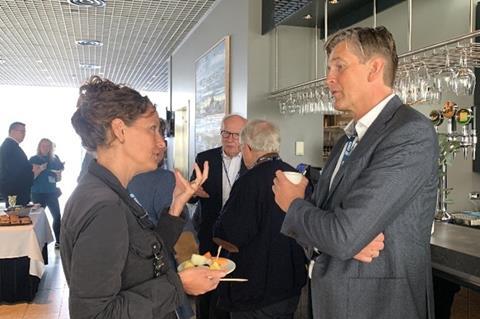 If you didn't attend the conference, you can still learn from industry-leading speakers in attendance by downloading the papers, presentations, and on-demand video content. The proceedings are now available to purchase for just £195.00/ €235.00/IKr27,300.00.
Take a look at this year's conference programme to see who you could be learning from.
This year's highlights include:
Smart Solutions: Unlocking Seafood Potential - Mads Laier, Team Lead Software & Control - Solution Consultant Network & Security, Rockwell Automation
Keynote address: Iceland's Use of Captured Seafood By-Products - Jónas R. Viðarsson, Director of Division of Value Creation, Matís
Keynote address: What role may byproducts play in the future of marine ingredients? - Petter Martin Johannessen, Director General of IFFO – The Marine Ingredients Organisation
Utilization of by-products in Greenland: Challenges, opportunities and innovation - Ole Mejlholm, Team leader - Corporate Quality, Royal Greenland
Fish Waste for Profit will be held on 19-20 September 2024, in Reykjavik, Iceland. If you would like more information on purchasing and downloading the conference proceedings or 2024 conference don't hesitate to contact the event team on +44 1329 825335. You can also email info@icefishconference.com for more information.