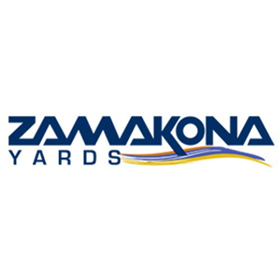 Zamakona Yards is one of Spain's main shipbuilding and ship repair groups. With more than 40 years of experience in the industry both in the Cantabrian Sea and in the Canary Islands, our group brings together more than 1.000 professionals who strive to provide our clients with the best service.

ZAMAKONA Bilbao dedicated to the construction of vessels up to 110 m. in length, of various types, with over 400 employees and facilities of approximately 35,000 m2 and the latest technical advances.
ZAMAKONA Pasaia, located at the port of Pasajes (Guipúzcoa) and focuses its main activity in the ship construction and repair.
REPANAVAL (Zamakona Canary) specialized in repairs, conversions and maintenance of ships weighing up to 5500 MT in dry dock. Its facilities are equipped with 5 slipways ready to dry dock ships of maximum dimensions of 123 meters long and 21 meters wide. Facilities also with a 120 meters long fitting pier with a maximum draught of 7 meters allowing floating repair services without dry docking.
Multimedia Gallery
Address:
Puerto Pesquero Kalea 11
Santurtzi
48980
Spain
Website:
www.zamakonayards.com