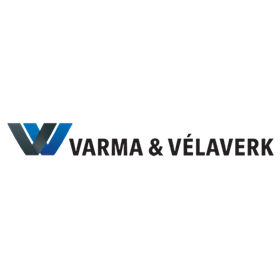 Varma & velaverk is a service company that offers technical products and turn-key solutions for Icelandic industries.

Our employees have significant experience and core competence in designing and engineering mechanical, process and thermal systems. Varma & velaverk represents many leading international producers for products and solutions for process control and instrumentation, drive systems, pumps, valves and other process equipment, separation systems, process water and wastewater treatment and steam production equipment. The company was established in 1985. Some of our key suppliers are: Alfa Laval equipment, KSB pumps, SEW gearmotors, IRAS vacuum pumps and Endress + Hauser measurement equipment.

Varma og vélaverk er þjónustufyrirtæki sem útvegar tæknivörur og heildarlausnir fyrir íslenskan iðnað. Starfsfólk okkar hefur mikla reynslu og kunnáttu í að hanna og þróa vélbúnað, vinnslulausnir og hitakerfi. Varma og vélaverk flytur inn vörur og lausnir frá viðurkenndum framleiðendum fyrir vinnslustýringu og tæknibúnað, drifkerfi, dælur, loka og annan vinnslubúnað, fráveitukerfi, vatnshreinsibúnað og ketilkerfi. Fyrirtækið var stofnað árið 1985. Meðal þess sem við útvegum er: Alfa Laval búnaður, KSB dælur, SEW gírmótorar, IRAS vakumdælur og mælitæki frá Endress + Hauser.
Multimedia Gallery
Address:
Knarrarvogi 4
Reykjavik
104
Iceland
Website:
www.vov.is
Social Media:
Facebook