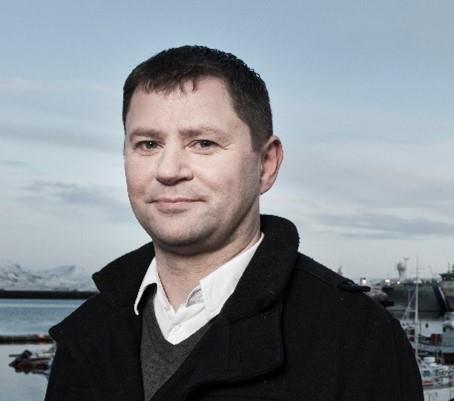 Jonas R. Vidarsson
Director of The Division of Value Creation,
Matís ltd
Jonas R. Vidarsson is the Director of division of value creation at Matís ltd. in Iceland, which is a governmentally owned non-profit limited company working on research and innovation in food & biotech value chains. Jonas holds degrees in Fisheries scenes, Environmental science and Natural resource management. He has in addition long hands-on experience in the fishing sector, both in processing and as a fisherman.
Jonas has been involved in a large number of national and international research projects funded by FP7, H2020, Nordic Innovation, Nordic council of ministers, NORA, FHF, AVS, National Research Council and more. Jonas's expertise includes studies related to the entire value chain of different food products and circular economy. Environmental impact of fisheries and seafood production, environmental labelling, Life Cycle Assessment, traceability, logistics and research on various yield- & quality factors in the value chain of seafood. Fisheries management, aquaculture, climate change impacts and adaptation, fishing gear, decision support systems, stakeholder interaction, dissemination and knowledge transfer.
Matís ltd. has around 100 employees with multidisciplinary competences in food research and innovation. The company has on average around 200 active research & innovation projects and operates in addition laboratories, pilot production facilities, aquaculture research station and more.