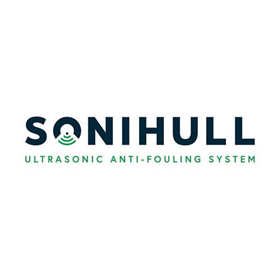 Sonihull's ultrasonic anti-fouling systems demonstrate an unmatched combination of qualities for protecting hulls, raw seawater pipework, box coolers and keel coolers against the build-up of marine bio-fouling.
They provide effective bio-fouling control without the poisonous environmental legacy of biocides, metal compounds or microplastics. They are also easy to install and can reduce lifetime costs by up to 95% compared to similar impressed-current anti-fouling systems. They will also reduce maintenance costs, extend maintenance intervals and can facilitate quick mothballing and re-activation without dry-docking.
There are also no penetrations or welding while fitting and everything is bonded to the dry-side of the RSW handling equipment or pipework. This removes the requirement for extra surveys, pressure-testing and documentation.
Sonihull also integrates seamlessly with other onboard electronic systems, with no interference with Scanmar, Simrad and Marport equipment.
Multimedia Gallery
Address:
NRG Marine Limited Sonihull House, 9 Mercia Village Torwood Close
Coventry
CV4 8HX
United Kingdom
Website:
www.sonihull.com