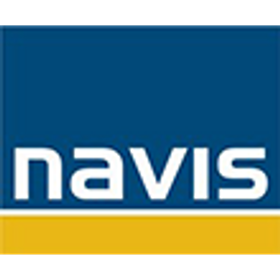 The engineering consulting firm NAVIS ehf is active mainly in the fields of naval architecture and marine engineering and offers service to shipyards, ship-owners, fish processing factories and related fields of activities.
NAVIS have been in charge of the design of various kinds of new buildings, such as stern trawlers, purse seiners /pelagic trawlers, fish factory vessels, line and drift netters, handliners, tugs, ferries, survey- and research vessels. The company is involved in loss assessment and evaluations of various kinds, for domestic and international insurance companies and shipping companies. NAVIS enjoys the services of a number of very able professionals, each one a specialist in his own field and together they form a very strong front in the field of marine surveying, shipping, fisheries and shipbuilding. NAVIS is a member of the marine cluster cooperation "Iceland Ocean Cluster" and is based in the building of the Ocean Cluster House Grandagarði 16, 101.
NAVIS ehf er Verkfræði-og ráðgjafarfyrirtæki sem sinnir fyrst og fremst þjónustu sem tengist skipum, skipasmíðastöðvum, útgerðum, fiskvinnslufyrirtækjum og skyldum rekstri. NAVIS hefur annast nýhönnun og breytingar á flestum gerðum fiskiskipa s.s. togurum, nóta-og flotvörpuskipum, frysti-og fullvinnsluskipum og línu-og handfærabátum, en einnig dráttarbátum, mælingabátum, kaupskipum, ferjum og farþegaskipum, breytinga og nýhönnunar á vinnslulínum, auk annarra verkefna á sérsviðum í skipatækni og útgerð. Fyrirtækið hefur aðkomu að tjónaskoðunum og matsgerðum af ýmsu tagi, fyrir innlend og alþjóðleg tryggingafélög og skipafélög og að flestu á sviði skipa, sjávarútvegs og flutningastarfsemi. Hjá NAVIS starfa fjölhæfir fagmenn sem mynda sterka heild á sviði sjávarútvegs og skipasmíða, búa yfir mikilli reynslu og yfirgripsmikilli þekkingu í faginu sem þeir hafa öðlast við nám og störf bæði hérlendis og víða erlendis. NAVIS er meðlimur í sjávarklasasamstarfinu "Íslenski Sjávarklasinn" (Icelandic Ocean Cluster) og hefur aðsetur í Húsi Sjávarklasans að Grandagarði 16, 101 Reykjavík.
Multimedia Gallery
Address:
Hús Sjávarklasans Grandagaroi 16
Reykjavík
101
Iceland
Website:
www.navis.is