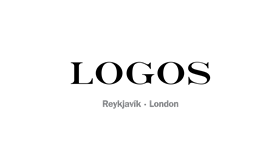 LOGOS Legal Services is a fully integrated international law firm with offices in Reykjavik and London.
LOGOS provides companies and institutions with services based upon the firm's legacy of legal practice going back to 1907. With a powerful team, LOGOS Legal Services is a full service law firm with experts in all areas of legal practise, with special emphasis on shipping, tax, corporate and commercial law. We provide services to the international business community and local Icelandic clients requiring international legal assistance.
In addition to our offices in Reykjavík and London, LOGOS Legal Services is the exclusive member firm for Iceland of Lex Mundi, the world´s leading association of independent law firms, which gives seamless access to legal experts in all jurisdictions.
Contact us: logos@logos.is
Margmiðlunargallerí
Heimilisfang:
Efstaleiti 5
Reykjavík
103
Iceland
Vefsíða:
www.logos.is