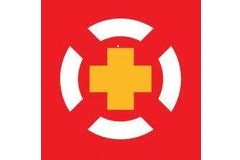 ICE-SAR
Icelandic association for search, rescue & injury prevention (ICE-SAR) have an extensive role in prevention and rescue work in Iceland. Their joint mission is to prevent accidents and save human lives and valuables. To fulfil that role, there are groups of volunteers always available, night and day, year-round. ICE-SAR has operated lifeboats since 1928, when ICE-SAR is founded. ICE-SAR owns and operates 13 large lifeboats to handle callouts at sea in waters all around Iceland. The role of the Marine Safety and Survival Training Center is to hold seminars for seafarers and fishermen regarding safety and rescue issues and conducts safety and accident prevention education for students.
Slysavarnafélagið Landsbjörg
Slysavarnafélagið Landsbjörg eru landssamtök björgunarsveita og slysavarnadeilda á Íslandi. Starfsemin miðar að því að koma í veg fyrir slys og bjarga mannslífum og verðmætum. Félagið hefur rekið björgunarskip allt frá því á árinu 1928 þegar að Slysavarnafélags Íslands var stofnað. Slysavarnafélagið Landsbjörg á og rekur 13 stór björgunarskip til þess að sinna útköllum á sjó á hafsvæðinu við Ísland. Hlutverk Slysavarnaskóla sjómanna er að halda námskeið fyrir starfandi og verðandi sjómenn um öryggis- og björgunarmál á helstu útgerðarstöðum landsins og annast öryggis- og slysavarnafræðslu fyrir nemendur í skipstjórnar- og vélstjórnarnámi.
Multimedia Gallery
Address:
Skógarhlíð 14
Reykjavík
105
Iceland
Website:
www.landsbjorg.is/
Social Media