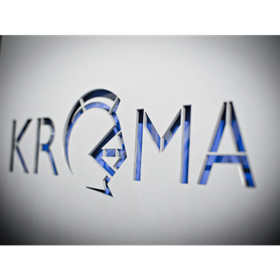 Welcome to Kroma A/S !
You are now officially in the loop to hear all about our great products and new releases.
We are excited to meet with you digitally face to face and to talk about Kroma A/S innovative fish processing equipment.

Kroma A/S is an internationally oriented company. With roots in Denmark, we design and manufacture innovative fish processing machinery. At our facility we send local and international shipments on a daily basis. Hence, we are skilled and expirienced organization that operates globally and provide with fast and reliable service to our customers.
With many years of experience we dare to take challenging cases and deliver custom-made machinery with excellent results. If you have own fish production facility, then Let us discuss how to upgrade it for the most efficient use of raw material and labor. It might be a life changing event for your bussiness.
At Kroma A/S we value our customers time and efforts, thus provide high quality products and services at a fair price.
We look forward to hearing your feedback, questions or other pending issues at hand.
Enjoy the meeting, which we hope will lead to a healthy and long-term alliances.
Margmiðlunargallerí
Heimilisfang:
Rævevej 22
Skive
DK-7800
Denmark
Vefsíða:
www.kroma.dk