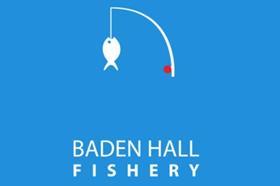 We are looking for a customer facing fishery operative who has knowledge of specimen and carp fishing and fishing tactics as well as experience in grounds maintenance.
The role is a fantastic opportunity for someone wanting to work in the fishing industry who has a love of the outdoors and enjoys working outside. They need to be polite, sociable, approachable and easy to talk to.
The job role would including speaking with fishermen (checking their tickets, answering questions and dealing with any issues), peg maintenance, crayfish trapping, mowing, tree pruning and general site management.
If this sounds like something you may like, please get in touch.
Baden Hall Fishery
Job Type: Full-time
Salary: From £10.00 per hour
Benefits:
Casual dress
Discounted or free food
Employee discount
Flexible schedule
Flexitime
On-site parking
Schedule:
Application question(s):
Do you have a drivers licence?
Do you have any other relevant qualifications? Eg. Chainsaw licence
What are your 3 favourite sports or hobbies?
Are you computer literate? (Don't worry we are not wanting you to write code)!
Do you live within 25 minutes on Google Maps of ST21 6LG?
Education:
GCSE or equivalent (preferred)