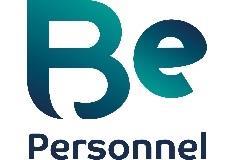 Our Client is a successful independent salmon farming company with sites based around the beautiful Highlands of Scotland, have an opening within their Fish Farm in Scourie.
Opportunities have become available for a Fish Farm Operatives, working as part of the small team responsible for breeding and rearing fish, monitoring hygiene and welfare conditions and harvesting stock.
These positions will be suitable for candidates looking to enter the Aquaculture industry as well as those with experience and tickets, with a rate of pay negatable between £10 per hour up to £12.82 per hour dependent on this.
The ideal Fish Farm Operatives will:
Have a willingness to learn and an enthusiasm for the aquaculture industry
Enjoy working outdoors and not be adverse to doing so in all weather conditions
Have a degree of physical capability, due to the manual nature of the role
Have a valid driving licence and own transport
The successful Fish Farm Operatives will have the opportunity to develop their skills, while working full time hours set between Monday to Friday, with flexibility essential in relation to overtime which can include weekends.
The Fish Farm Operatives will initially work on an agency contract basis for the first 12 weeks, however providing standards are met will be offered a permanent contract thereafter.
Within this entry level role, a rate of between £10.00 to £12.82 per hour plus overtime at 1.5x standard rate for any hours worked over 40 per week and 1.75x standard rate at weekends.
Our Client has accommodation available for those joining the company.
Job Types: Full-time, Temp to perm
Salary: £10.00-£19.23 per hour
Schedule:
Monday to Friday
Weekend availability