| Mercator Media | Fareham | Full-time Permanent |
We are looking for a talented, experienced Accounts Manager to join our award winning B2B media company. This is an office-based role in Fareham, Hampshire.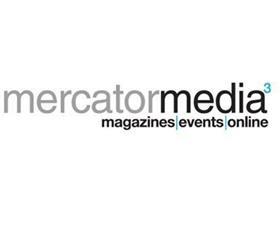 POSITION: Accounts Manager
LOCATION: Fareham, Hampshire
SALARY: £32'500 - £35'000 FTE DOE
DURATION: Permanent
AVERAGE WEEKLY HOURS: 30 – 37.5 hours per week
BENEFITS: 6.6 weeks annual leave, Christmas close down, free parking, company away days, incentive schemes, workplace pension, death in service Insurance, additional holiday purchase, cycle to work scheme, eyecare plan and much more.
We are looking for a talented, experienced Accounts Manager to join our award winning B2B media company. This is an office-based role in Fareham, Hampshire.
With overall responsibility for all aspects of the day-to-day operations of the Accounts department, the successful applicant will need to be self-motivated, flexible, and driven, with good communication, IT, and organisational skills.
Key Responsibilities:
Managing the accounting function.
Ensure complete and accurate records of all transactions.
Reporting & performance measurement.
Maintaining the financial control infrastructure of the business.
Forecasting the performance of the business.
Cash management, monitoring and reporting.
Payroll and Taxation.
Business Management.
Supervising staff.
Skills & Attributes:
Experience and good working knowledge of Xero Accounting Package.
A formal accounting qualification from AAT or equivalent.
A positive, can-do attitude with willingness and ability to deliver both personal and team goals.
Commercially astute you will be keen to join a company in which the delivery of corporate objectives in a team environment is both recognised and remunerated.
A proficient user of Microsoft Office applications.
An analytical approach to work.
High numeracy and sound technical skills.
Problem-solving skills and initiative.
Negotiation skills and the ability to influence others.
Strong attention to detail and an investigative nature.
Good time management skills and the ability to prioritise.
The capacity to make quick but rational decisions.
The potential to lead and motivate others.
Good IT skills.
Strong project management, multi-tasking, and decision-making skills.
Effective communicator and presenter, able to converse with a variety of people at varying levels of seniority.
Mercator Media produces leading specialist magazines, exhibitions, conferences, and websites, predominantly serving the commercial marine sector with pan-European and international audiences.
Mercator Media Ltd is a family-friendly, equal opportunity employer, based in modern open offices just off the M27 in Fareham, Hampshire. Established in 1989, the company has 50 employees. Mercator prides itself on recognising and rewarding talent. Our "people" are our greatest asset, and we heavily invest in staff development, training, and growth within the organisation.
Deadline for applications is noon on 11th November 2022.
To apply, send your CV, with covering email to Michelle Brooks at mbrooks@mercatormedia.com.
Websites
We are not responsible for the content of external sites