The venue was only 10 minutes drive from downtown Reykjavik and offered almost unlimited parking facilities and plenty of on-site restaurants. Shuttle buses ran regularly between the main hotels and the exhibition centre. The timetable was available here. Cars could be hired here with a 20% discount with our official partner Hertz.
Reykjavik's international airport Keflavik handles flights to and from most major European and North American cities whilst domestic flights within Iceland use the smaller airport in Reykjavik. Direct flights to Iceland are available from all major cities in Europe and North America, including Paris, Barcelona, Glasgow, Oslo, Stockholm, Helsinki, Berlin, Amsterdam, Boston, New York, Orlando and Seattle – just to name a few.
Iceland can also be reached via the Smyril Line ferry "Norræna" which operates from Denmark and the Faroe Islands and takes dock in Seydisfjordur in east Iceland.
Iceland is definitely not as far away as you might think and flight times from the majority of destinations in Europe, is usually no longer then 3-4 hours.
Icelandair and Air Iceland is the official passenger airline of the exhibition, details on how to book your flights can be found on www.icelandair.com/en-gb/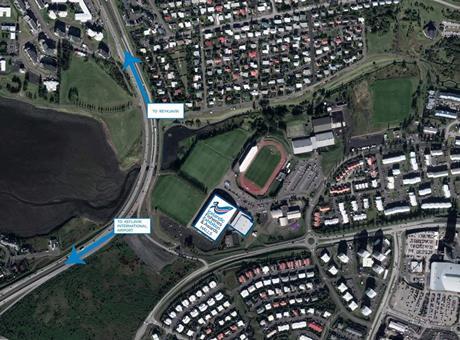 Icelandic Fisheries Exhibition
Smárinn - Fifan Halls
Kópavogur
Iceland
Approximate Flying Times to Iceland
| From   | Time |
| --- | --- |
| Glasgow | 2 hours, 20 min |
| London  | 3 hours, 10 min |
| Copenhagen / Amsterdam | 3 hours, 10 min |
| Frankfurt / Paris   | 3 hours, 30 min |
| New York | 5 hours, 30 min |
| Seattle | 7 hours, 30 min |