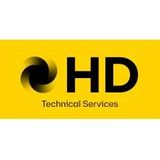 The company Hamar was founded in 1998 and has from the beginning emphasised services in the metal construction industry and general maintenance service for fisheries companies and other industries. The company has now merged its operations with Deilir Technical Services Ltd., NTD Ltd. and Vélar Ltd. and can offer a broader selection of products and services than ever before. That includes technical condition analysis of machines and continuous surveillance of machinery, design, production and service for pump and duct systems, maintenance of geothermal steam turbines and power plant generators and other services.
Our customers can be found in all of Iceland's major industrial sectors, which are heavy industry, fisheries, power plants, utility companies, food industry and aquaculture. The company employs more than two hundred people in six establishments across the country. Any suspension due to the maintenance of the industrial plants is carefully planned in accordance with the conditions of the industrial plant, the range of specialized service personnel and the availability of spare parts needed for the project is guaranteed. In this way, we minimize the stops and increase predictability in the operation of our industrial plants.
HD's values are safety, honesty, outstanding service and professionalism.
Multimedia Gallery
Address:
Vesturvör 36
Website:
https://hd.is/